Films frequently depict humans as going on to colonize other planets once humans have ruined our own jewel, Earth.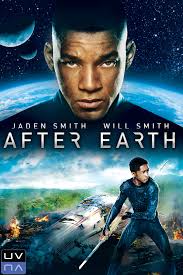 Unfortunately, this bit of science fiction is unlikely for hundreds of years, well beyond the rate with which we are currently defiling our planet. Perhaps humans will overcome existing obstacles to travel to other inhabitable planets, but we will need time to do so, and it won't be easy. Please read this sobering article by Richard Currier explaining the obstacles we would need to overcome to colonize other planets.
http://www.richardlcurrier.com/articles/can-we-colonize-other-planets.html
 Recognizing these difficulties helps us take steps to protect the incredible planet that we have. The story we should tell is let's get it together here, and when we travel out there it will be from a position of strength, not fleeing a dump because we couldn't reach a responsible agreement about how to live together.
While I'm an optimist, we need a sobering view as we are destroying the planet we have.  A new intergovernmental report by the UN shows that a massive extinction is underway that threatens "1 million species" with extinction.
https://www.bbc.com/news/science-environment-48169783
Much of this damage will be done between now and 2050. We won't be going to another planet like Earth by the time – although I do hope that we will reach Mars. So for now, let's make the most of what we have.