Poachers had the nerve to kill a white rhino in a French zoo to cut off it's horn with a chainsaw. People often think of the Unite movement as anthropocentric, but it's not. One of the main purposes of a Global Bill of Rights is the preservation of all species, humans being just one of them.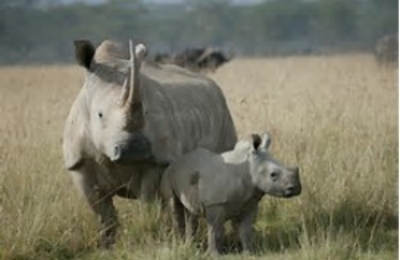 It you look at Article 11 in the draft Global Bill of Rights, it is, in effect, a global endangered species act that would empower lawyers in all countries to represent and fight for threatened and endangered species. It provides good jobs saving rhinos as opposed to bad jobs killing them.  
That horn is no different than fingernails. Only a sick person would do this. This is where education and well-being for all is needed in addition to punishment. There is a strong livelihood that the person who cut off that horn as a kid grew up poor, uneducated, and possibly abused. Such a background is no excuse for actions such of this, and the perpetrator deserves to be put in jail.  Still, it takes a certain kind of person to do this type of act, and as a society with a Global Bill of Rights we would have fewer people like this.