There's a story I'd like to tell as a blog entry:
Once there was a river that flowed through a town. One day bodies started coming down the river, some were  dead, others seriously injured. The people in the town were caring and compassionate. They went down and started pulling bodies out of the river.  When bodies kept coming they built hospitals and other facilities near the river. Then one day while a group was taking another body out of the water, a young woman helping looked up and said "this is very important, we have to get this body out of the water, but shouldn't somebody go upstream?"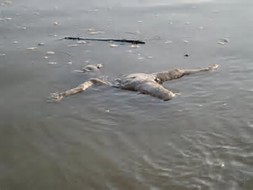 She was right and Unite is the path upstream. It's the climb up to where the bodies are being thrown into the water. It's a steep climb, psychologically as well as physically, and at times financially difficult as well.  Most people and businesses will not bother to go upstream, at least not at first. Unite does not begrudge those who wait and do not go first. As the sociologist, Richard Flacks, wrote and taught, there is a tension between making history and making daily life. This is why Unite spends more time finding and creating opportunity for the 1% of people and businesses who are ready to go upstream, than it does trying to convince everyone to go upstream immediately. 
And all it takes to go upstream is 1 minute to sign and support the idea of a Global Bill of Rights.  After signing, the most helpful thing you can do is to tell folks you think might be in the 1% about our Unite website, and ask them to sign and travel with us upstream.
Unite commends those pulling the bodies out of the river. It's the hardest work there is, and it certainly matters to those who are saved. But at some point if we do not also go upstream, then we are the institutionalizing travesty. So when it comes to philanthropy for human rights,  let's spend 99% of our time getting  the bodies getting the bodies out of the river and 1% to go upstream.