My father, John Boyd, was an architect in Palo Alto, CA.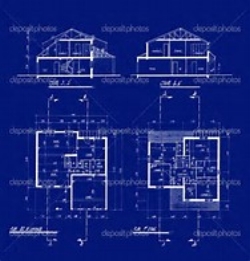 This blue print was not his. Now they are rarely used, but I can remember the smell in his office as they would come off the machine. He didn't see walls. A building could be right there in front of him and all he could see were possibilities. I've tried to carry this approach into law. It's not easy, many lawyers look at the design of the law the way many subdivision designers look at building: repetition, not imagination.
When Eleanor Roosevelt  was asked about what qualities she looked for in people, one of them was imagination. Unite looks for people with imagination. What will humanity become?  That depends on the future we imagine and the blueprint we create to build that future. Unite for Rights and a Global Bill of Rights is such a blueprint. The society it creates is as tangible as the house built by this blueprint.
Too often the discussion about human rights is what are they? What rights are we born with? It becomes an endless circle of discussion and those who resist enforceable rights goad others into this discussion. What rights are inherent in being human? The answer is none. We are not born with rights. We are born into societies where they either tell the story of rights, or they don't.
For many within the human rights community this is blaspheme. They like their story of rights being inherent in human beings so much, that they like to assume it as a given.
But it does not weaken the story of rights to admit that it is a story. It actually strengthens rights to untether them from natural law. One story is that humans are free to tell whatever stories they want.  As long as people are willing to tell a story of a right to free speech, and to demand that the  right is enforceable against those who they let govern, no one can stop them.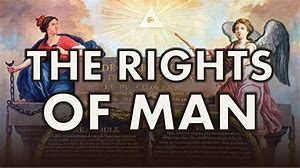 To secure rights for all we need not prove that we are born with them. All we need to do is muster enough people to demand them, and use our ability to read and write to put them in writing to enforce them. I am glad to spread the story of unalienable rights. But what makes them unalienable need not be proven. It is the story we have decided to tell, and wisely so, because the stories we tell create the lives we lead.
Given humanity as it is, a Global Bill of Rights is the best blueprint, created by people of free will, for the world as it can be.
So thank you, Dad, and let us add another another of his thoughts: the structure needs to fit with the natural environment upon which it is built. So too with the design of a social contract for humanity, let it fit well with the Earth upon which it rests.