Greetings. I hear from people that they like the blog, One Planet, but that it runs deep and needs to lighten up a bit. This is true, so let us unite with Pooh. It is fitting since A.A. Milne, the creator of Winnie the Pooh, was injured in WWI and was strongly opposed to war.
        Here is inspiration from Winnie the Pooh that is a guiding light for Unite. We think of it every time every time someone challenges us pointing to a dictator who questions whether all of humanity will ever have rights.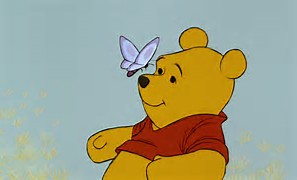 Sometimes when the fights begin,
I think I'll let the dragons win
But then again, perhaps I won't,
because they're are dragons, and I don't
                                                    Winnie the Pooh
        Don't let the dragons win! Sign to support the idea of a Global Bill of Rights today. Become a spark of light for rights.
        And if you have any pictures, videos, or words that capture humanity uniting, it can be anything, please send them to Unite, or me, Kirk Boyd, (kboyd@uniteforrights.org) directly and I will post them — even if I might disagree. As Nelson Mandela said: "Let the voices of all the people be heard" regardless of the dragons.