There is a transition afoot globally. The issue is who will decide when our social contract has been broken. A Global Bill of Rights is the people's agreement to live together, and the rules for those who govern in exchange for giving them the power to govern. As Rousseau said in 1762, "it is the people who make the machine, the Prince merely operates it."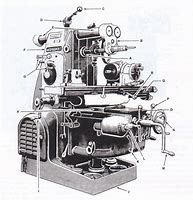 But how do the people insure that the machine they build will not be dismantled by those who rise to power? The best way to keep control over the machine is to put the operations in writing, and then have independent judges oversee how it is operated.
The story being told after World War II was that there are some things that those in power can never do, and that we were going to construct a global structure of rights based upon the rule of law, with courts to enforce it, to make sure that this was so. This is why, at the closing ceremony after the United Nations Charter was signed in San Francisco, President Truman told the packed War Memorial Opera House "The first thing we are going to do is prepare an International Bill of Rights."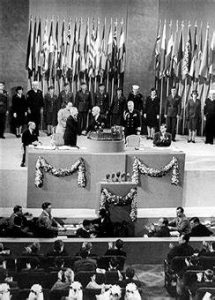 This started to happen with the Universal Declaration of Human Rights, but it stalled. The UDHR is not a Bill of Rights. It is not enforceable. The twin Covenants on Civil and Political and Economic and Social Rights are not Bills of Rights either. They too are not enforceable in courts. That is why it is time to heed President Truman's call, and prepare an International/Global Bill of Rights.
By becoming a spark of light for rights you can show your support for the idea that someone independent from those in power should interpret the rules for those who govern. This is a key issue in the marketplace of ideas for the 21st century.