It's dishonest to assert that the vestiges of slavery and segregation are over, and everyone now can start from the same starting point that is the meritocracy of capitalism.  If you think that, please watch this short video that depicts the thousands of slave ships that carried over 10,000,000 of the strongest and healthiest people from Africa.
Click on the year 1708 at the bar beneath the video. Then sit and watch the dots cross for two minutes. During that time, hit the pause button and take in the hundreds of ships, all of them full of people living in torture below deck, and then rethink your perspective.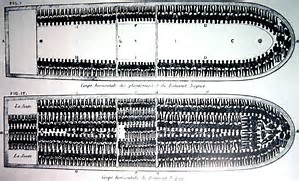 It is difficult to watch those thousands of dots cross the water in rapid succession, consider the inhumane storage of their cargo, and accept that these horrific acts where followed by slavery, segregation and prejudice for centuries, and conclude "oh that's the past, it's over now." 
There are many reasons to support economic and social rights such as education and health care, one of them it to take steps to remove the vestiges of the atrocities you see here. It's owed. Unite empowers people all backgrounds, including those who have been oppressed and enslaved.