It helps to be philosophically grounded before engaging in the drafting of a Global Bill of Rights. So let us start from the beginning. "Existence precedes essence." This is a thought from the existentialist Sartre. First we exist. We are born. At that moment of birth, we are not Russian, liberal or conservative, nor any specific religious creed: we are an infant.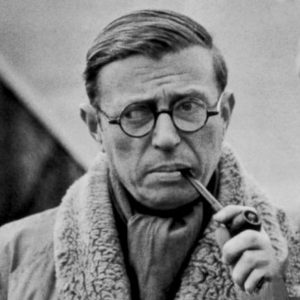 At  that moment in the infant's mind black is not better than white, women are not better than men, and vice versa. Nor are we a particular cast. We not speak a particular language and we all look for our mother's milk.
Then we are told stories, who we are, what we are, what we can and cannot do etc. – and we are told these stories in different languages. I am not saying that storytelling is wrong, that some stories are better than others, just that, if we are honest about it, humans make their own meaning.
We come into existence, and then the stories that we are taught, and tell, create the lives we lead.
This is an important realization because as Yual Noah Harari has brilliantly described in his trilogy Sapiens, Homo Deus and 21 Lessons for the 21st Century, often story is confused with reality. People are told that they are this or that and assume they must be. For instance, people may be told that they are of a certain cast, or that their sex, race, or sexual preference is  inferior is reality. It's not. The only cast we have is existence, and we all share it.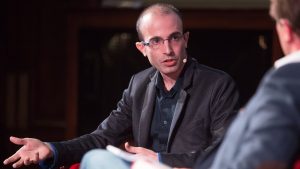 Since existence precedes essence, the question becomes whether we are willing to question our essence. What parts of the story that we have been told do we want to accept, and what parts do we want to change? And can we change them?
The answer is that because each of us exists before our essence is formed, we can change our essence. We can reevaluate. Perhaps cautiously, but nonetheless, we can tell a new story to create a new essence. We can tell the story that slavery is unacceptable, that women are equal to men, that one race is not better than another, to name a few.
And our stories can go on to shape the essence of our lives, shaping a social contract with each other, and those who govern, as to how leaders are chosen, if they can be criticized, whether we will be educated.
There is no perfect story. There is only sharing stories and using our existence to make some agreements about them. By realizing that our essence rests upon story, not upon a reality that we are a particular nation, or a particular religion, we can proceed in a clearheaded manner to decide if stories such as a Global Bill of Rights work better for us, and for others.